We have had a busy bank holiday weekend, with all the births over with it was safe to go to the shows knowing we wouldn't come home to any extra ears in the field!
Sunday we were at a Garlic Festival, a bit of a strange one and no there isn't any connection (we don't do and have no intention of ever doing alpaca sausages, garlic or not!). I'd turned down the invitation on a couple of occasions but the organiser was persistent and so complimentary about our alpacas in the end I gave in and said yes.
It turned out to be a great day out, the alpacas were very well received and our knitwear sold well despite the lovely sunshine. Poor little Minimus was a little out of sorts and very selective about his carrot so we decided we would have to take alternative Barnacre ambassadors on Monday to the Glendale Show at Wooler.
We decided it would have to be girls that we took to Glendale on Monday which we don't usually do. Liberty (black) and Anka (brown) were the two volunteers. It was the first time Liberty had left the farm but despite tens of thousands of visitors and lots of dogs she was fantastic and a real little charmer.
As you can see (thanks Chris & Rachael for the photos) as usual the alpacas drew a good crowd and the knitwear proved very popular, we had a great day of sales and lots of interest in alpaca keeping.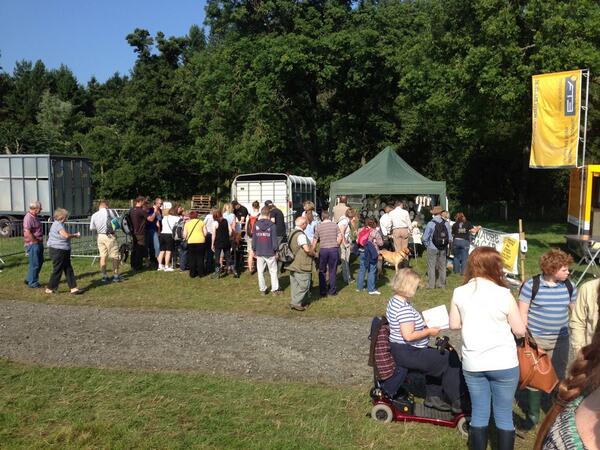 We are always asked to go in the grand parade and this year was no different, however we usually leave before the champion of champions is awarded, however this year the judge enjoyed looking at the girls and asking about them!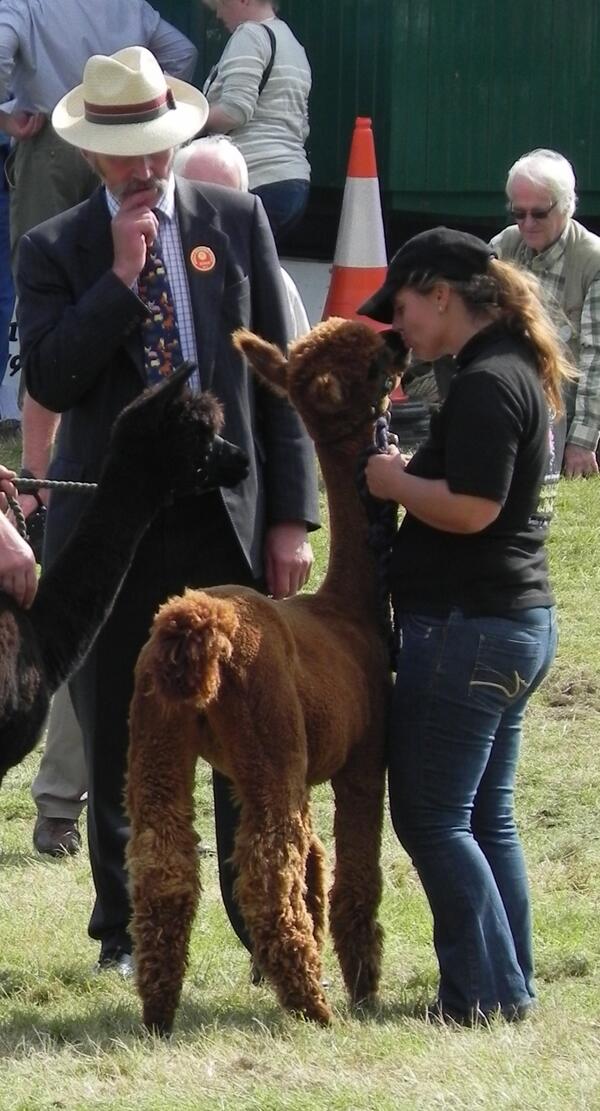 Today we had a visit from a lady who is looking to pursue the alpaca dream (sorry I forgot to ask if I could name her so I'd better not) who wanted some hands on experience. There is always something to do so we have been doing lambivac injections, Jan from Castleside Alpacas also came over to help and take the leftover lambivac home to do her cria - well it's a shame to waste it and I get an extra pairs of hands :-)
It was a great excuse to have a fleece rummage, it's amazing how much fleeces change in a short space of time. I think my favourite has to be Pressures cria, who is a week old now and still doesn't have a name!
My new apprentice was great, she did an injection and some toenails, witnessed spit offs and a couple of matings. She left still being hooked!!